Our Expertise
Greek Inheritance Law, Lawyers Wills, Succession and Probate in Greece
Greek inheritance law comes into play when a person of Greek descent or with assets in Greece passes away. To effectively manage their inheritance by transferring their assets, property, and estates, one must know how to claim it.
When a Greek citizen, a person of Greek origin, or someone with properties and assets in Greece dies, a series of procedures, legal obligations, and proceedings to be taken in Greece are triggered. These procedures are regulated by Greek law.
Like any other country, Greek inheritance law is a complex subject governed by specific laws that one must be aware of. These laws and regulations become particularly complex when the inheritance is substantial, especially in international cases when the heirs live in another country.
Indeed, heirs living in another country often inherit properties in Greece, about which they sometimes need to learn more since they do not travel to Greece very often. These assets must be located, probated and transferred to descendants' heirs under the governing Greek legal statutes.
Don't hesitate to get in touch with us to talk about your Inheritance Law needs.
Thessaloniki
+30 2310 284408
Berlin
+49 30 88702382
Our Inheritance Law Services
We are here to help you deal with Greek Inheritance Law
We are well aware that the passing away of a loved one already entails enough trouble, and our task is to avoid adding to it. Therefore, we are used to acting promptly, sensitively and carefully to avoid adding worry to an already delicate moment.
No matter where you are located or reside, we will help you deal with any matter related to Greek inheritance law and the complexities of acquiring an inheritance in Greece. We have been handling inheritance law in Greece for 20 years and have really strong experience in the field.


Acceptance of Inheritance
We will help you deal with all issues related to the acquisition of your inheritance in Greece and will facilitate all the necessary formalities for you, without you having to worry about cultural or language barriers and without you having to be present in Greece.


Waiver of Succession
In some cases, accepting the inheritance may not be the right choice, as this may consist of debt and liabilities towards others. We will assess the situation together to advise you best and guide you through waiving the inheritance.


Assessment of inherited assets
In most cases, it may be advantageous to carry out a prior assessment of the decedent's estate so that there is a clear picture of the entirety of the estate.
We will investigate the existence of a will, locate the deceased's assets (like real estate or bank accounts) and conduct a comprehensive evaluation to ensure that no existing legal liabilities are pending on the property or assets of the deceased.


Certificate of Inheritance
We will procure all the certificates required for you to accept the inheritance. With the certificate of inheritance, we will also be able to register any property in your name in the land Registry in Greece within the right deadline.


Succession issues
Succession issues may arise when you do not consider a will lawful, or in cases when there is no will. Other times, the will may have been opposed by relatives for diverse reasons.
Contesting a will in Greece is possible if you wish to assert your rights as a legitimate heir in a context where they are not respected.
Potential heirs fighting over a decedent's estate might even lead to legal action. In such cases, we will assess the situation and act quickly to protect your legal interests.


Wills & Testaments
We will guide you through creating a legally valid and effective will to protect your estate and the interests of your heirs when you pass away.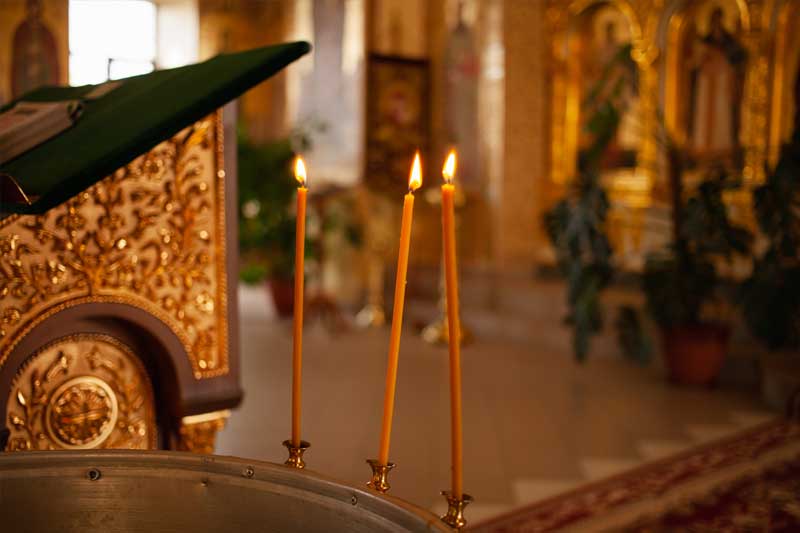 Frequently Asked Questions
Greek inheritance law and inheritance issues in Greece: read the FAQ
How do I claim an inheritance in Greece?
To claim an inheritance in Greece, you should gather several essential documents. These include the testator's death certificate, the declaration of inheritance, the deed of acceptance of inheritance, and the deed of inheritance inventory. It's pivotal to note that inheritances might include debts.
Should there be any, these will be deducted from the inheritance you receive. Given this potential financial liability, many opt for a conditional acceptance of the inheritance, safeguarding against unforeseen debts.
Is there forced heirship in Greece?
In Greece, certain family members are entitled to a compulsory share of the deceased's estate, even if they are not mentioned in the will.
This aims to protect the financial interests of these family members, such as children and spouses, and ensure that they do not face a lack of financial assistance following the individual's demise.
A relative in Greece has passed away. I know there are legal procedures in Greece to obtain the inheritance, but I am not there, nor can I go there. Can you take care of it?
Yes. We can carry out on your behalf all the operations necessary to verify the size of the endowment and the transfer of the inherited property.
To act on your behalf before the authorities, we need to receive a power of attorney from you.
We will send you the document by email; you must sign it and send it to our office. We will be legally authorized to act on your behalf before the Greek authorities.
A relative of ours of Greek origin has died. He had property in Greece that we inherited. How can we proceed to transfer it?
Before transferring property to heirs, there are several considerations and legal steps to follow. First, it is necessary to verify the existence of a will and assess the overall size of the estate to see whether it consists of assets or debts.
The next step is obtaining the relevant inheritance certificates necessary to proceed.
We will take all the necessary steps to register the estate in your name: certificates, translations, taxes and payments.
A dear relative in Greece has died. We are sad, busy with the funeral and caught up in our daily chores. Can we deal with this at another time?
No! When a person dies, the law sets a maximum time limit for the heirs to accept or renounce the inheritance.
There are usually four months, during which you must carry out all investigations to assess the true extent of the inheritance.
The inheritance left by a deceased relative may be positive or consist of debts. If you do not act within the period prescribed by law, the inheritance will be accepted automatically, even if it consists of debts.
Contact us now to initiate all necessary procedures to determine and assess the status of the assets received in inheritance to avoid future problems and complications.
A relative has passed away. We know that he left a sum of money in a bank account in Greece, but we do not know the amount; we have no idea what this account is or where it was opened. Can you help us?
Yes, it is a situation that happens frequently. Our lawyer can help you locate the bank account, figure out the amount of money and other assets owned by the deceased relative and transfer them to you after calculating your share according to the law.
A deceased relative had properties in Greece, but no one in the family knows exactly where they are and what the value of these properties is. Can I find out precisely what I inherited?
Yes. The first step is to search the Greek land registry to check that properties are indeed registered in the deceased's name. Next, the most appropriate thing to do is to go on-site with experts to assess the state of the properties and their value. Our lawyer will assist you at every stage of the procedure.
I inherited a house in Greece. I live far away, but there are some relatives of mine there. They told me they would take care of it for me over the years. Can I rest assured?
No! Without a carefully drafted contract that takes into account all the possible details of the case, you can also risk losing your property. And a contract is also necessary when dealing with relatives.
According to the principle of adverse possession in Greek law, anyone can obtain legal possession of a property if they occupy it continuously for several years (10 or 20, depending on the case).
We can assist you in preparing the documents you will need to protect your property rights. And don't worry about what your relatives will think. It is not a matter of trust: it does not matter how close your relationship with them is!
Contact us now if you have already proposed to them to put everything in writing and they have refused to do so: we must act promptly before a court to protect your interests.
Keep this in Mind!
What to know about Greek inheritance law
International and Greek law of succession
Whereas in the past, the law of the deceased's nationality at the time of death applied to questions of succession law, with the entry into force of the European Regulation on Succession, the law applied is generally determined by the habitual residence of the testator.
Notwithstanding this, for the acquisition of ownership of individual items of the estate, however, the law of the place where the item is physically located is decisive. If the inheritance includes property in Greece, therefore, the inheritance must be accepted in accordance with Greek inheritance law.
Will in Greece
A will in Greece may be secret, public or handwritten; it must always be drawn up personally by the testator: there is, therefore, no possibility of a will drawn up by a representative or proxy.
Only a natural person may make a will. In contrast, natural persons already at least conceived at the time of the testator's death and legal persons already legally established at the time of death may inherit.
Contesting a Will in Greece
Contesting a will in Greece is possible but involves a potentially complex process.
It requires filing a lawsuit within two years of the will's publication date based on mental incapacity, forced or fabricated will, improper influence, or failure to meet legal standards.
Greek law's distribution rules determine asset dispersal if the court invalidates the will.
Challengers must prove their case, and the court may appoint experts to assess mental capacity or verify the will's authenticity.
Inheritance with no will in Greece
A deceased person's property, as well as his debts, is generally inherited by the relatives entitled to it, even if there is no will, according to the provisions of the law.
A person making a will may decide whom to appoint as heir and how to divide his property, provided that these provisions do not conflict with the law and the mandatory portion requirement laid down therein.
If the deceased did not leave a will, the succession is governed by the law, which provides for six categories of heirs, each of which excludes the previous one:
Children and the grandchildren of the deceased
The parents, brothers or sisters of the deceased. If they have predeceased, then their children or grandchildren come into the inheritance
The grandparents
The Greek Public. If no surviving relatives of the deceased at the time of his or her death, the property is inherited by the Greek Public.
Selling Inherited Property in Greece
To sell an inherited property in Greece, you need to follow a few steps.
Firstly, you must formally accept the inheritance.
Once accepted, it's essential to settle the inheritance tax, the amount of which depends on your relationship to the deceased and the property's value.
After these steps, you'll need to submit the requisite documents to the Land Registry Office.
Engaging with a local legal expert can simplify this process and provide clarity on the varying tax tiers.
Types of inheritance under Greek inheritance law
The estate may consist of movable and immovable property. Movable property is transferred to the heirs automatically at the time of death. In contrast, immovable property is transferred upon acceptance of the inheritance and registration of the change of ownership in the land register.
 Greek inheritance law provides for three types of succession:
Voluntary succession: it occurs when someone inherits property based on the will expressed in a will;
Legal succession: it occurs when, in the absence of a will, those entitled inherit according to the provisions of the law;
Compulsory succession (also known as forced inheritance): it occurs when someone inherits property by their compulsory right to a share of the estate as provided by law.
Waiver of succession in Greece
In Greece, there are strict deadlines within which it is necessary to renounce the inheritance, which vary depending on whether the deceased and the heirs reside within Greece or abroad.
If the deceased and the heirs live in Greece, the period available for renouncing the inheritance is four months. If the deceased or the heirs live abroad at the time of death, the time available is one year.
Once the legal deadline has expired, the inheritance must be accepted under legal regulations.
* The information on this site is provided for the sole purpose of illustrating the subject matter. It in no way constitutes legal advice nor a substitute for individual legal advice provided by counsel. Each case is unique, presents unique circumstances, and should be evaluated in detail by an attorney who will verify its specific circumstances.
We take care of your inheritance law needs in Greece
Please write or call us if you are looking for an expert Greek inheritance law lawyer.
We are here to advise you and take care of your legal needs in Greece.


+30 2310 284408 (Thessaloniki)